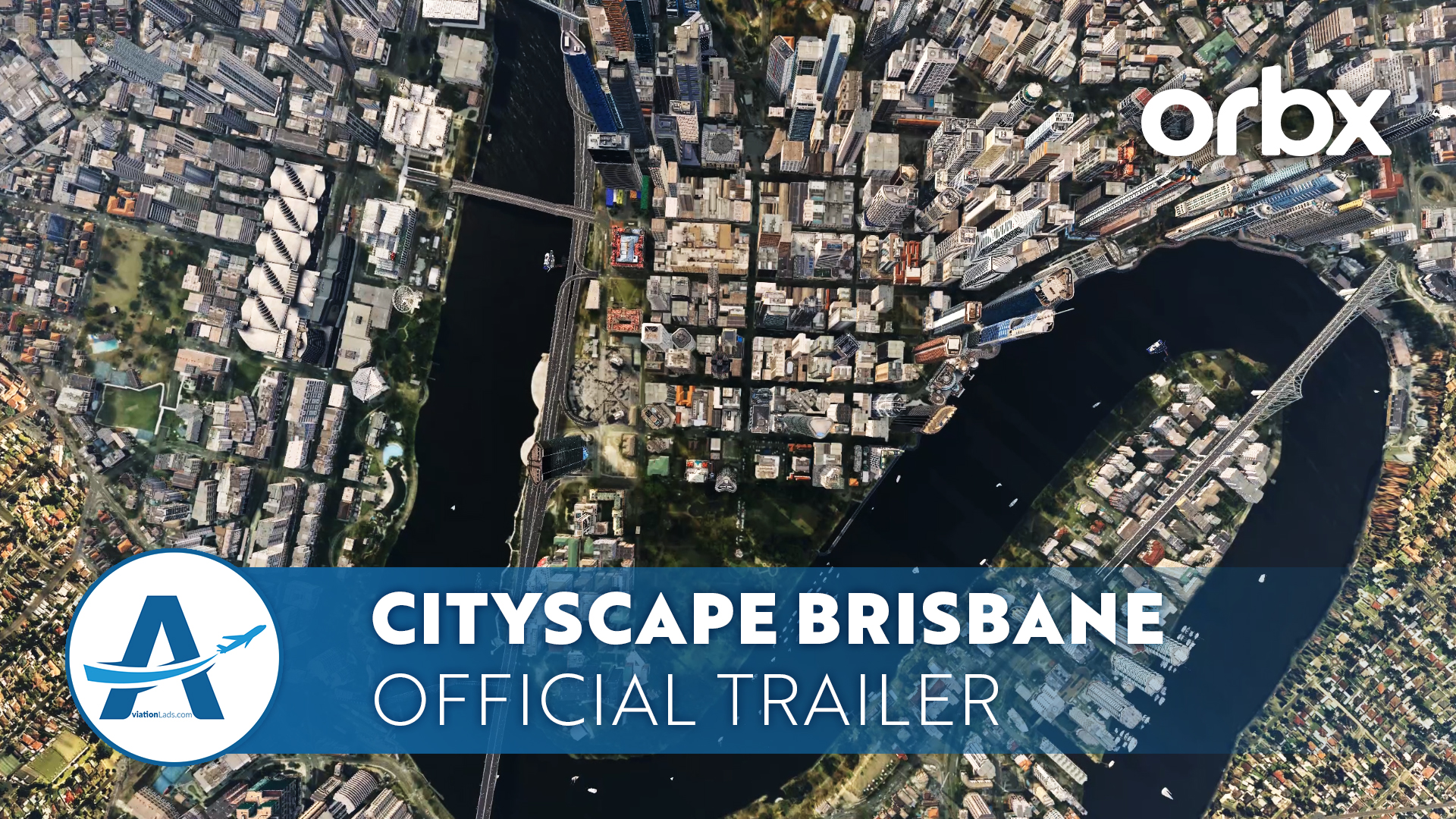 [TRAILER] Orbx Cityscape Brisbane
ORBX releases Cityscape Brisbane! Get ready to explore this in Prepar3D v4+!
Cityscape Brisbane for Prepar3D v4+
Cityscape Brisbane is an exciting addition to our top-selling urban scenery series for Prepar3D, which includes locations such as Honolulu and Canberra.
Being one of the most popular destinations in Australia, this river city is known for its subtropical climate, alfresco lifestyle, and proximity to major tourist hotspots in Queensland.
Soak in the atmosphere as you fly above over more than 100 custom-made buildings and structures and discover this cosmopolitan destination in true Orbx style. Iconic landmarks include Brisbane Skytower, Suncorp Stadium, and The Gabba. Other key structures are the Riverside Expressway bridge system on the western side of the CBD and Story Bridge to the east.
Not content with having generic buildings surrounding our custom POIs, we've had Frank Schnibben, of Cityscape Honolulu and Sydney fame, fill in the entire downtown area with more than 4000 'CityEngine' buildings that accurately portray their shapes, facades, and heights.
Cityscape Brisbane is designed as an add-on to our FTX Australia v2 Region and requires it to be installed. Our YBBN Brisbane International Airport v2 is optional but a perfect match
Expand your horizons with the Orbx experience today!
MAIN FEATURES
High-detailed landmarks include Brisbane Skytower, Suncorp Stadium, The Gabba, and the Riverside Expressway bridge system
Additional focus on the famous Brisbane River; known for charming marinas, moored boats, and riverside paths
More than 100 custom-made buildings and structures as well as 4000+ 'CityEngine' downtown buildings.
Custom orthoimagery for downtown Brisbane and along the river to just west of the Gateway bridges (to the western edge of the Orbx YBBN ortho coverage)
Additional enhancements to the city and surrounding areas: improved autogen vegetation placements, static boats, vessels, docks, cranes, etc.
Perfectly matched with our FTX Australia v2 and YBBN Brisbane International Airport v2
MINIMUM SYSTEM REQUIREMENTS
Supported Operating System: Windows
Prerequisite Products: Orbx FTX Australia v2
Recommended to use with Orbx Brisbane Airport v2 | YBBN