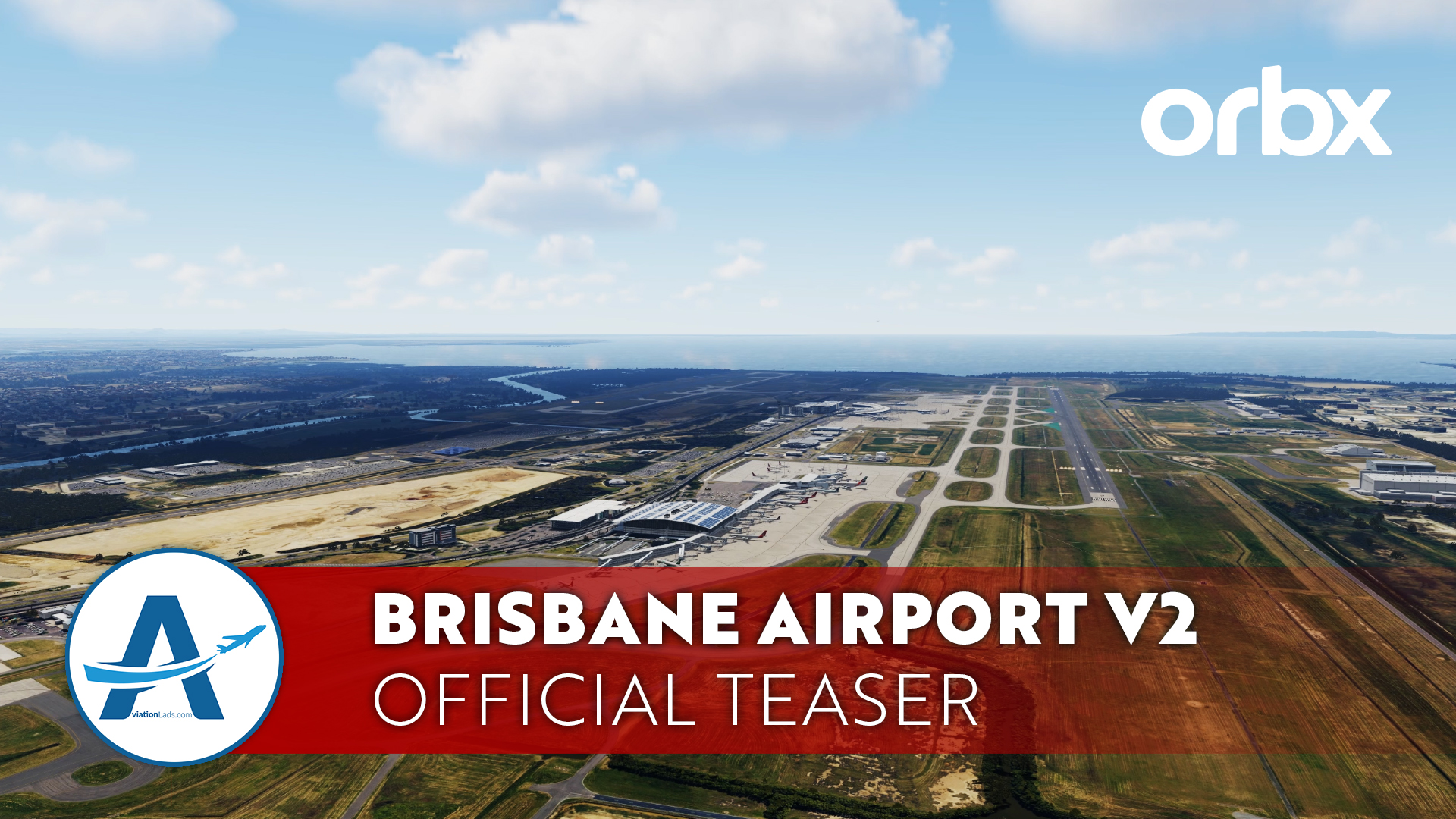 [TEASER] Orbx Brisbane Airport v2
ORBX releases Brisbane Airport v2! Get ready to explore this in Prepar3D v4+!
Brisbane Airport v2 for Prepar3D v4+
Our contemporary version of Brisbane Airport captures the atmosphere and feeling of this busy international airport in the heart of Queensland, Australia.
Serving as the primary international airport in Queensland, over 30 airlines fly to almost 80 destinations from Brisbane to all over Australia, Asia, and the Americas. By far the largest airline at Brisbane Airport is Qantas with a staggering 700 scheduled flights a week, including to Orbx destinations such as Melbourne, Cairns, Broome and Alice Springs.
Brisbane Airport is the work of our experienced team in Havant who have overhauled the airport with a considerable number of updates since our original 2010 release, effectively rebuilding the airport from scratch. Built using current modelling techniques, Physically Based Rendering (PBR) complements our realistic models with highly detailed textures. Custom SODE jetways, including T-style jetways, and VDGS integration (requires the SODE VDGS pack) ensure an immersive and accurate experience from gate to gate.
Included is high-definition and colour-corrected 30cm ortho around the entire airport area. We have also carefully designed the airport to take full advantage of Australia v2. Flying north towards Moreton Island National Park will enable you to admire the stunning views of this island resort, whilst the south is populated with the city of Brisbane.
YBBN Brisbane Airport v2 brings the airport to today's standard with an accurate layout of all taxiways and airport buildings. This includes the new parallel runway (01L/19R) that opened in July 2020.
Armed with local knowledge and a combined 30 years of development experience, this is our most detailed Australian airport yet, giving you more exciting possibilities in our home country.
Expand your horizons with the Orbx experience today!
MAIN FEATURES
Complete new version of YBBN
PBR textures on hero assets
Current airport layout
Custom SODE and VDGS integration
120 sq km colour corrected 30cm orthoimagery
GSX profile by iniBuilds
Control Panel options to configure the scenery for your PC
Designed for Australia v2
MINIMUM SYSTEM REQUIREMENTS
Supported Operating System: Windows
Prerequisite Products: none
Recommended to use with Orbx FTX Australia v2