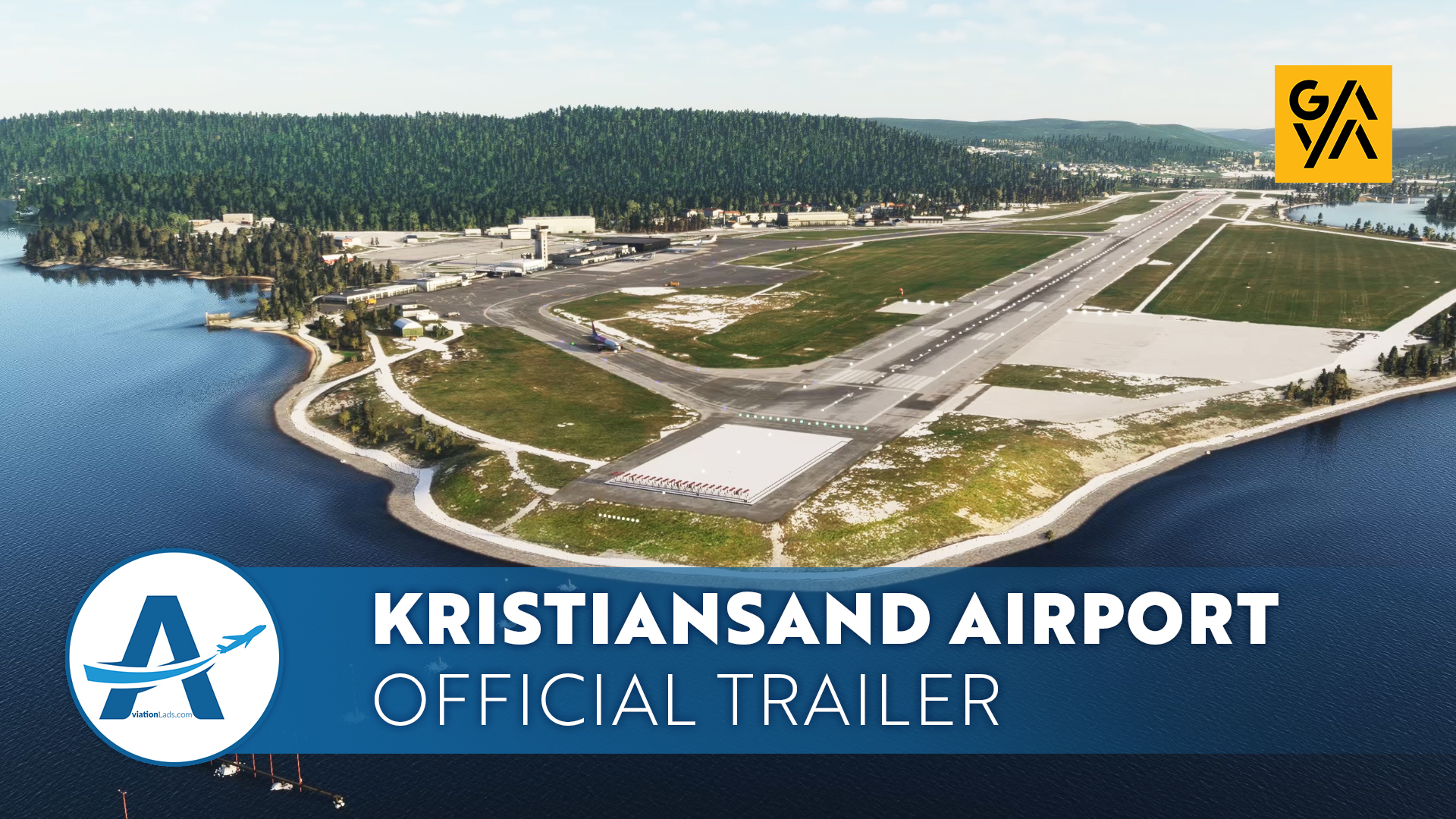 [TRAILER] Gaya – Kristiansand
Time to discover Norway; Kristiansand Airport | ENCN in Microsoft Flight Simulator #FS2020 developed by Gaya Simulations. We proudly present you the official trailer!
Kristiansand Airport | ENCN, KRS
Velkommen til Kristiansand Airport!
Located in the idyllic southern reaches of Norway, Kristiansand is the largest city in the spectacular Agder region of the Scandinavian nation and what more fitting way to explore it than by air!
Approach over the sea or through a narrow valley, Kristiansand really has it all – not to mention it can cater to all as well, with both ILS and RNAV approaches available for those looking to jet off to Norway for a holiday and service to major hubs and tourism hotspots alike.
Seeing 737s, A320s, E-Jets, Q8s in airline traffic alone, it's safe to say that ENCN is not the quaint rural field it's surroundings make it seem like, making this product perfect for simmers who like flying IFR and visiting beautiful airports.
As has come to be the standard with Gaya Simulations, best-in-class detailing and immersion can be expected, alongside great performance in the simulator with Kristiansand Airport.
FEATURES
Accurate rendition of Kristiansand Airport with high quality models.
Interior modelling for the terminal and tower.
Custom ground service cars with the correct branding and types.
Custom animations both on the airside and non-airside areas.
Ultra high-definition and accurate ground layout and texturing.
Custom made winter variant of the airport including ground texturing and building roofs to accurately replicate Norwegian winters.
Extensive use of custom orthoimagery for all of Kristiansand City and for approach over the Topdalsfjorden Fjord.
Custom night lighting including unique taxi and runway lights, plus custom approach lamps and lights.
Airport optimised for best performance.
Custom made static aircrafts – can be toggled on/off with control panel.
COMPATIBLE SIMULATORS
• Microsoft Flight Simulator 2020 / Prepar3D v5