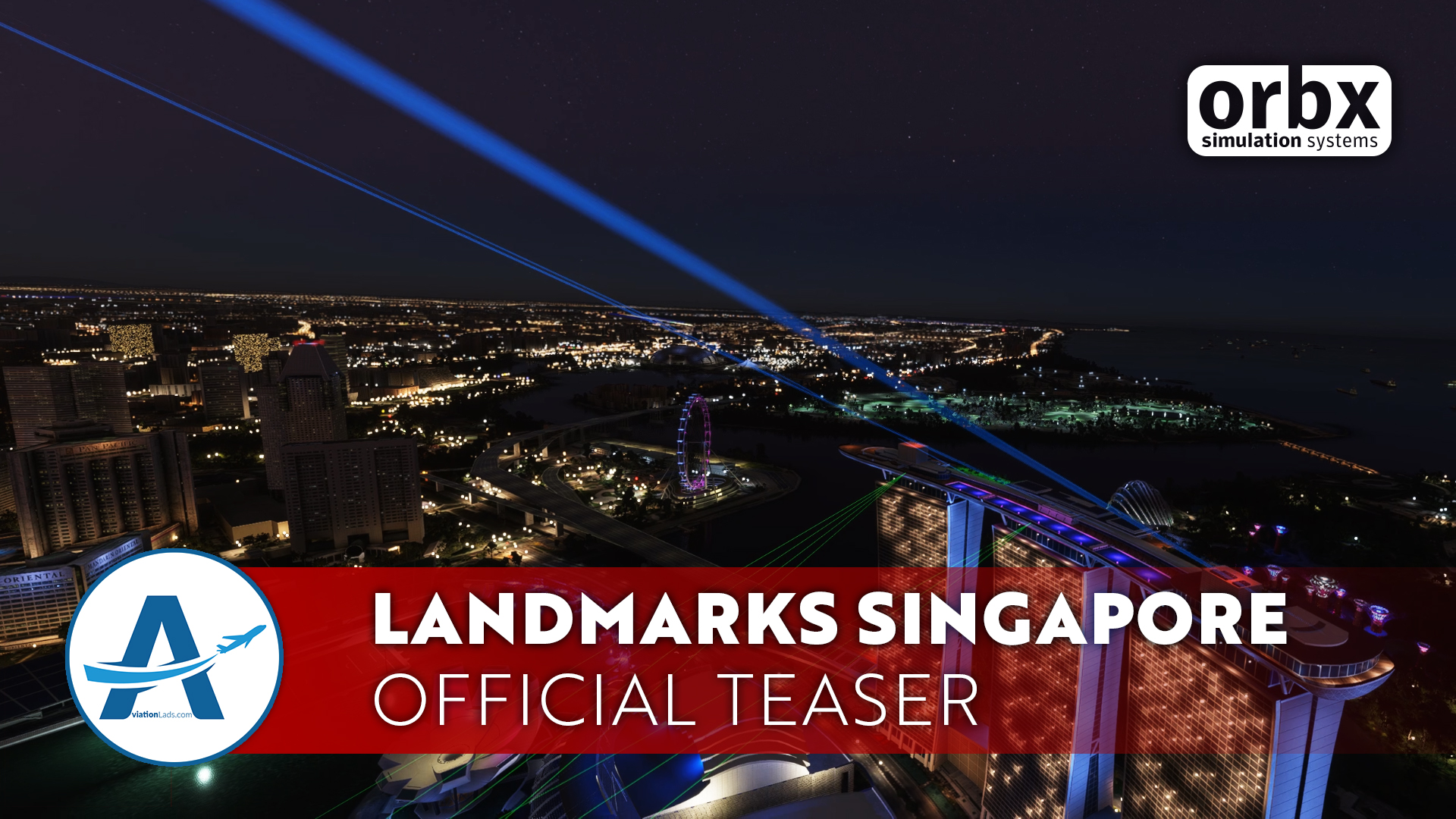 [TEASER] Orbx Landmarks Singapore
ORBX releases Landmarks Singapore! Get ready to explore this in Microsoft Flight Simulator 2020!
Landmark City Packs – Singapore for Microsoft Flight Simulator 2020
Singapore, the bustling city-state in Southeast Asia, is famous for its booming economy and multiculturalism. A former British colonial outpost in the monsoonal Indian Ocean trade circuit, Singapore today boasts one of the world's busiest ports, as well as thriving finance and services sectors.
Our TrueEarth team, led by the renowned Holger Sandmann, have packaged together 150 Points of Interest (POI) with 20 high-detail POIs being developed in-house by our Havant Studio (Newcastle, Graz and the upcoming Brisbane). These carefully selected high-detail POIs allow you to get up close and personal, whilst still maintaining excellent performance across the city.
The 130 medium-detail POIs are the perfect balance between quality and performance. They allow us to capture the essence of the city's unique architecture, without impacting performance.
Other refinements, such as night lighting and custom terraforming, completely transform the city in Microsoft Flight Simulator.
Over the coming weeks, we'll be revealing more exciting Landmarks products for Microsoft Flight Simulator — so keep an eye out!
Key Features
20 high-detail custom landmarks including Supertree Grove, Helix Bridge, The Fullerton Hotel and the Old and New Supreme Courts
130 medium-detail custom landmarks, balancing quality and performance.
Extensive terraforming across the coverage area, enhancing how our custom landmarks sit within the simulator's terrain.
Unique laser lights on the Marina Bay Sands Hotel
Custom night lighting based on real-world photography.
Enhancements to harbour, port, and industrial areas between Jurong Island and Changi Airport
Enjoy these early previews! Note that they are from the current work-in-progress build and are not the final product.
Expand your horizons with the Orbx experience today!
MAIN FEATURES
20 high-detail custom landmarks including Supertree Grove, Helix Bridge, Marina One, Fullerton Hotel, and the Supreme Court buildings
109 medium-detail custom landmarks, balancing quality and performance
Highly detailed Singapore Cable Car with animated gondolas
Extensive terraforming across the coverage area, enhancing how our custom landmarks sit within the simulator's terrain
Unique laser lights on the Marina Bay Sands Hotel (between 7PM and midnight)
Custom night lighting based on real-world photography.
Enhancements to harbour, port, and industrial areas between Jurong Island and Changi Airport
MINIMUM SYSTEM REQUIREMENTS
Supported Operating System: Windows
Prerequisite Products: none