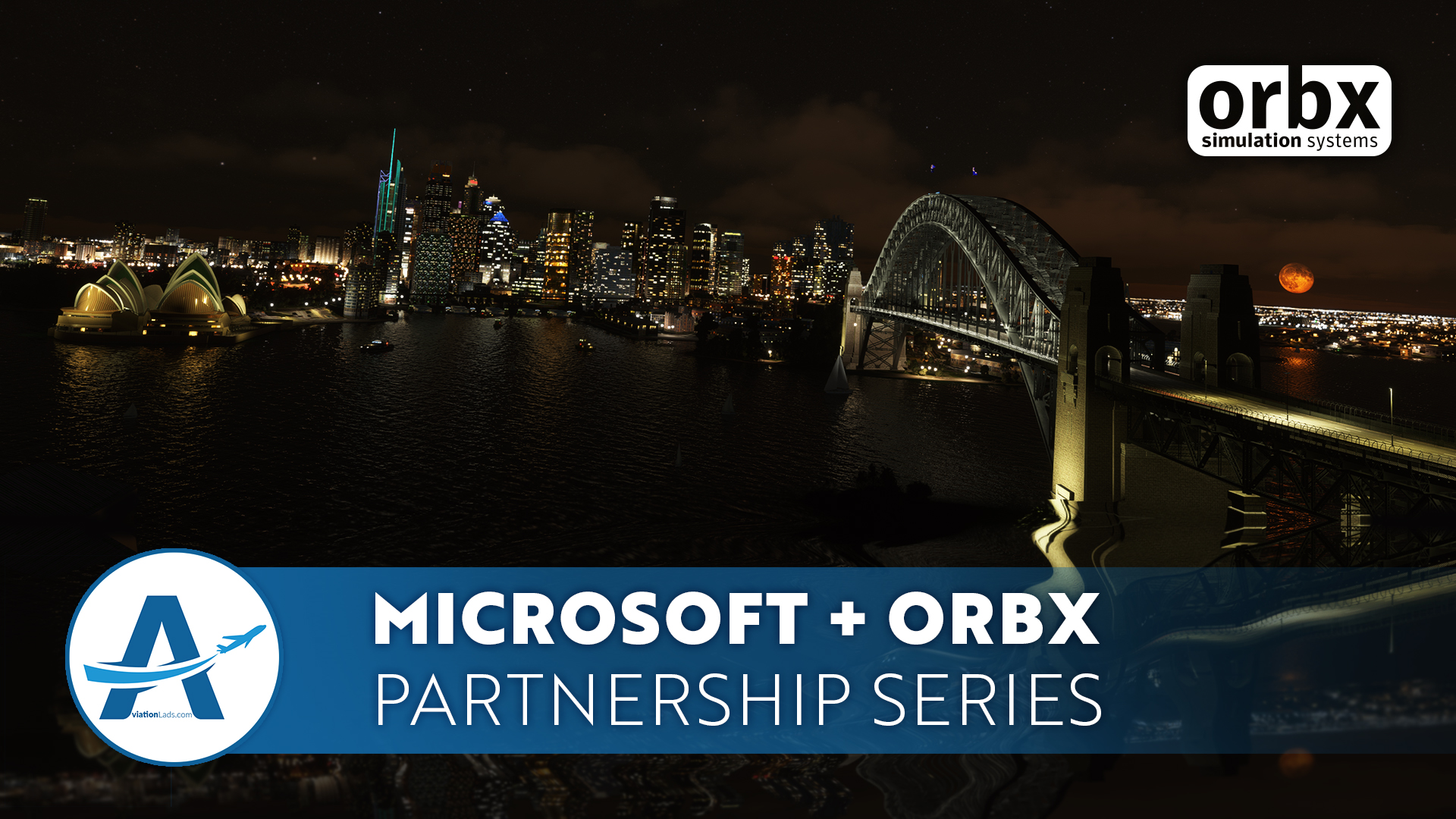 [TRAILER] Partnership Series – Orbx
Expand your horizons! Here is the official Microsoft Partnership Series – we are very proud to announce that we have collaborated with Microsoft and Orbx Systems to produce this trailer.
Partnership Series – Orbx Simulation Systems
We are excited to share with you Microsoft's latest video in their Partnership Series, featuring Orbx. If you did not know, Orbx have partnered with Asobo Studio and Microsoft on the development of Microsoft Flight Simulator. This has been a true passion project for the team. Enjoy the first ever in depth look into our global team and development process.
Orbx has been part of the Flight Simulation scene since 2006. We develop true-to-life scenery and richly detailed airports, with a unique level of passion and attention to detail that has made Orbx a primary destination for flight simmers.
Using the latest in technology, in-house tools, and development methods refined over hundreds of assets, we provide products of the utmost accuracy and realism. Enjoy a wide range of products for FSX, Prepar3D, X-Plane 11, Aerofly and Microsoft Flight Simulator, with our best-selling Global range of add-ons, openLC packs, TrueEarth regions, region-based upgrades, and over 200 airports around the world.
Check out their other amazing products for MS Flight Simulator here orbxdirect.com 
World Update #3
Work on World Update 3 is nearly complete and we have started to integrate the photogrammetry cities into the sim. There is a bit more integration work to be done and then various data passes that need to be completed, but progress has been very good. We now anticipate that the update will be ready for you between February 9th and February 11th. Below are a few images of London in the simulator … the city is (obviously) massive and it's going to be incredible to fly around in that environment. This World Update contains five brand-new photogrammetry cities – Cambridge, Oxford, Birmingham and Bristol – nearly 80 POIs, five new meticulously hand-crafted airports (Barra, Liverpool, Land's End, Manchester-Barton and Out Skerries), as well as visual and logical improvements to 85 more area airports, improved digital elevation data across the U.K. and a trio of new activities.
A full list of all the changes can be found down below, or you can read the notes on the Flight Simulator forums.