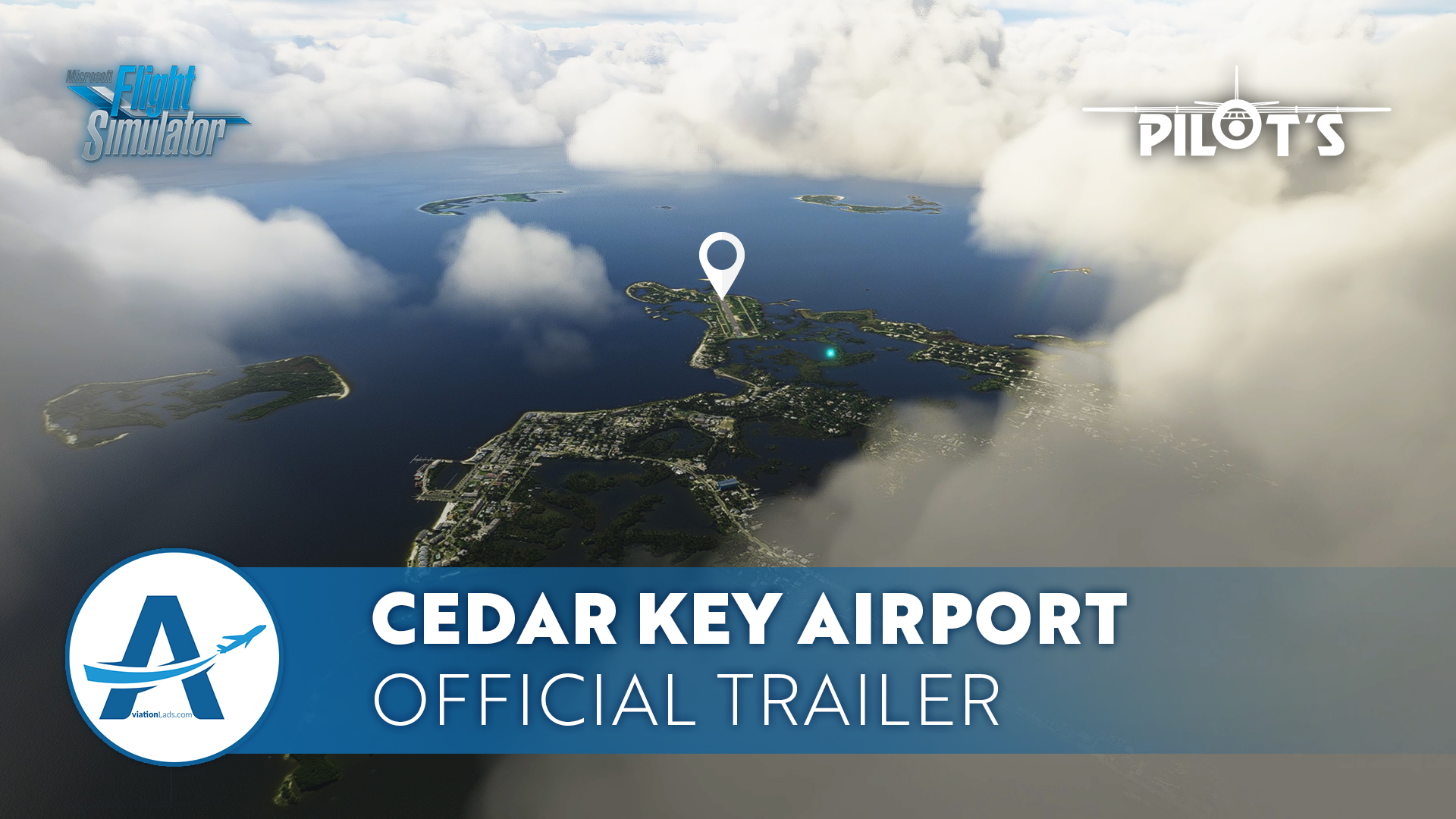 [TRAILER] PILOT'S – Cedar Key Airport
We proudly present you the Official Trailer for the latest scenery by PILOT'S.
Cedar Key Airport | KCDK
If you have never been to this part of the world, you are in for a real treat! Cedar Key has some of the most stunning sunrises and sunsets you have ever seen.
Cedar Key Airport, officially known as George T. Lewis Airport, is uniquely located on a small island at Daughtry Bajou, on Florida's North-Eastern Gulf Coast, and is connected to the mainland via the main Airport Road bridge, popularly called the Fishing Bridge.
KCDK, a county-owned public-use airport, is situated roughly halfway between Tallahassee and Tampa, and about 1 nautical mile west of Cedar Key's central business district (CBD), in Levy County, Florida, United States.
The US military opened the airport in 1936, primarily as an air & sea rescue base during and after World War II. Cedar Key Airport sits at an elevation of about 3 m (11 ft) above sea level and covers an area of about 40 acres (16 ha). The airport has one main 718 x 30 meter (2355 by 100 feet) paved asphalt runway designated RWY 5 / RWY 23, with a displaced threshold on both sides, as well as one concrete helipad that is used by EMS and other rotary-wing aircraft.
The Cedar Key Airport area is surrounded by part of a large protected bird sanctuary, which is home to birds such as osprey, eagles, herons, egrets, buzzards, pelicans, and seagulls. Apparently there are even several osprey nests within the immediate area of the runway.
MAIN FEATURES
For the brand-new Microsoft Flight Simulator
4K resolution textures
Accurate representation of the 2020/2021 Cedar Key Airport layout
Practice landing on the very challenging approach to the shortest paved public runway in Florida
Both runways feature a displaced threshold
No room for error, there is water in the immediate vicinity of both runway ends
64+ square kilometers photoreal
Moving boat traffic featuring yachts and other watercraft
3D grass/trees custom vegation
Realistic shadow rendition
Special night light shadows textures
Zeit-Dynamic scenery features create a unique and ever-changing airport environment
Detailed water-masking for the airport vicinity
Custom buildings for surrounding areas and lots of custom objects
Fully optimized design for great performance and high frame rates
And much more….
MINIMUM SYSTEM REQUIREMENTS
Microsoft Flight Simulator
Windows 7 / Windows 8.1 / Windows 10 or later
Intel i5 2.8 GHz (Intel i7 highly recommended)
8 GB RAM (more RAM highly recommended)
4 GB of graphics card memory (8+ GB highly recommended)