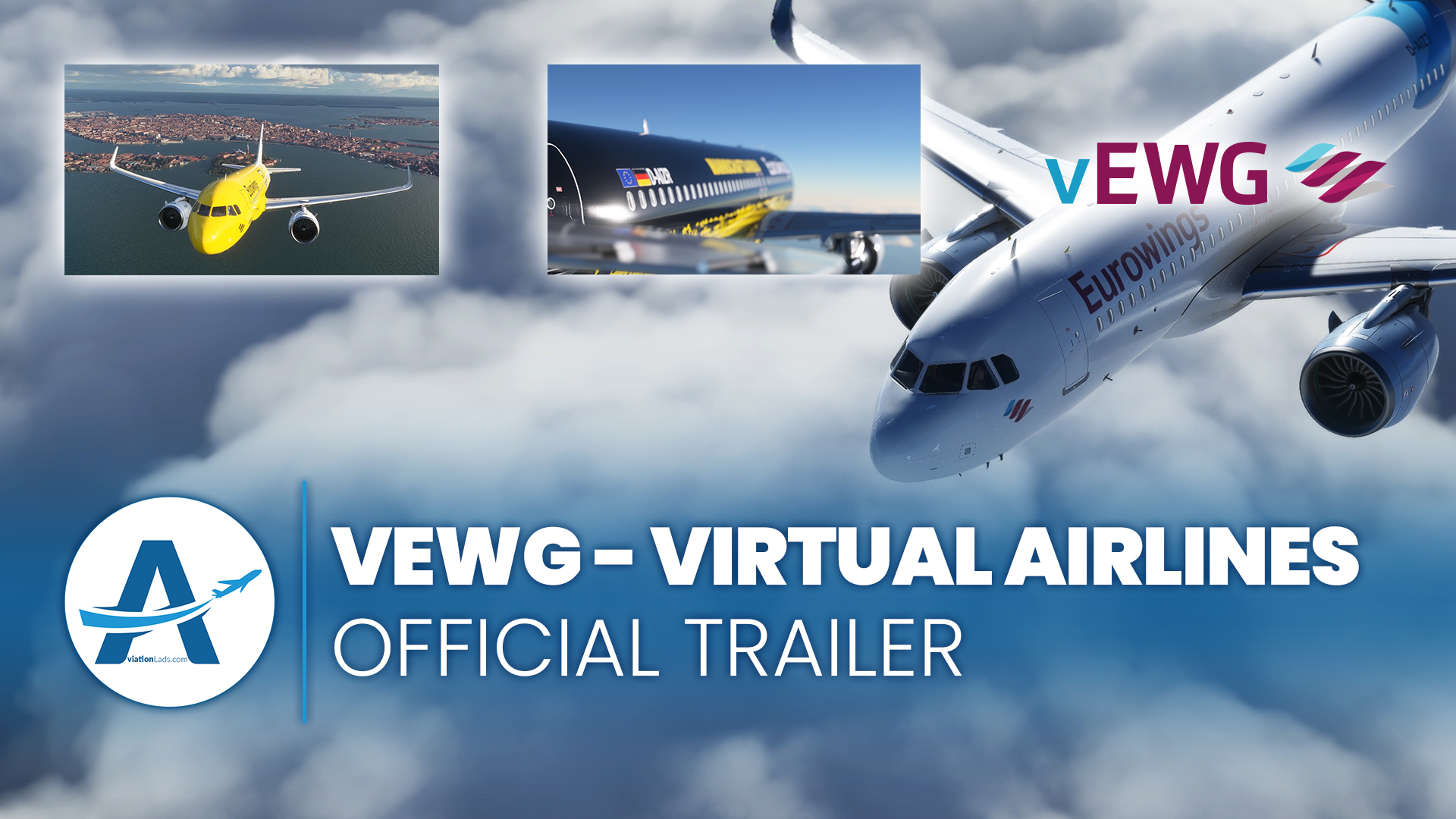 [TRAILER] vEWG Virtual Airlines
We proudly present you the Official Trailer for the awesome #vEWG Virtual Airlines. Start your career today!

vEWG | A True European Carrier
vEWG Virtual Airlines is a virtual airline simulating the real-world operations of Eurowings Airlines. We utilize Microsoft Flight Simulators, Prepar3D and X-Plane.
WHY CHOOSE vEWG?
Some of the core features of our virtual airline are the modules that run it. We're proud to offer a flexible system that meets the needs of our pilots. Offering everything from events and monthly group flights, we have a lot to offer!
DETAILED SCHEDULE BRIEFING
Schedule Briefings are one of the most important aspects of a flight and we have built in SimBrief support.
INFORMATION SECURED
We keep your personal details very secured in our database.
REAL TIME FLIGHT TRACKER
Our Advanced Flight Tracking feature tracks actual routes flown by our pilots and includes a speed vs altitude graph.
Start your career today!
www.vewg.net