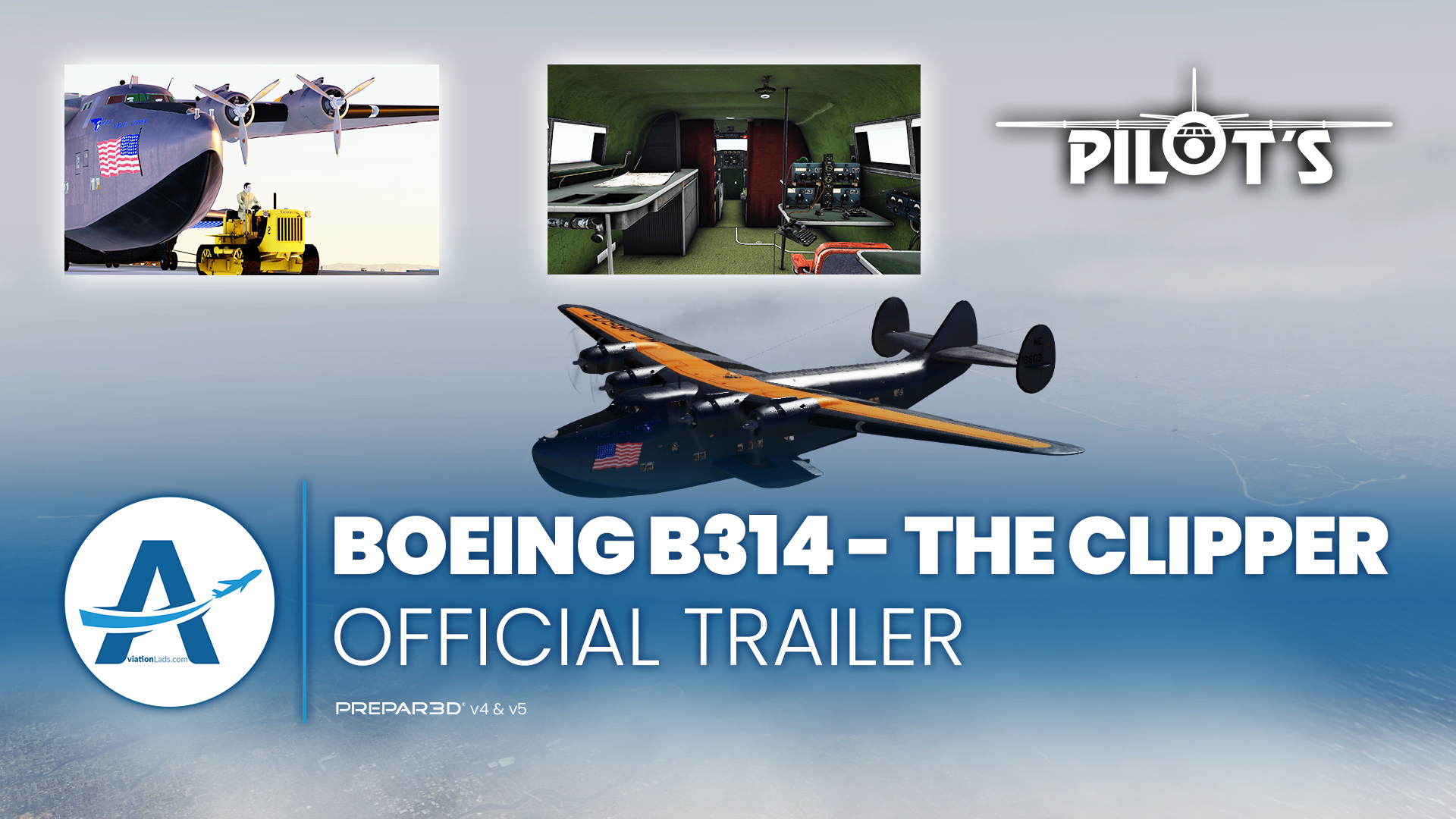 [TRAILER] PILOT'S – Boeing B314
We proudly present you the Official Trailer for Boeing B314 – The Clipper v2 by PILOT'S.
Boeing B314 – The Clipper v2
PILOT'S, the well-known Austrian flightsim add-on Developer and Publisher, is pleased to announce that the long awaited aircraft add-on for P3Dv4.x and P3Dv5.x – "Boeing B314 – The Clipper" – is now very close to release and has entered the final stages of Beta testing!
Known as the absolute quintessential flying boat, the majestic Boeing B314 Clipper is an unmistakable icon of the flying boat era. Foynes, Ireland, well-known for its claim to fame for being the birthplace of Irish coffee during this time, served as an aviation hub between North America and Europe, and with the highly anticipated B314 from PILOT'S, virtual pilots too can now recreate the many Atlantic crossings that made the fleet of Pan Am Clippers famous.
Although none of the original 12 Clipper aircraft were preserved, the inspiration to create this PILOT'S study level representation of the B314 is to allow this majestic flying machine to yet again take to the skies, even if just to the virtual skies!
MAIN FEATURES
study level historic aircraft available for both P3Dv4.x and P3Dv5.x

Single-Fin, Twin-Fin (Prototypes) and Triple-Fin models of the Boeing B314 Clipper

Complete Virtual Cockpit featuring accurately simulated Navigation and Radio Room

Authentic and realistic 2D-gauges to facilitate realistic engine startup procedure

Custom Sound Package by ArezOne-Aviation Soundstudios

Authentic colour matching and simulated original materials

Simulated Shore Power when the B314 is moored

Comprehensive manuals about aircraft history, functions and Gyropilot

and many more to be explored
MINIMUM SYSTEM REQUIREMENTS