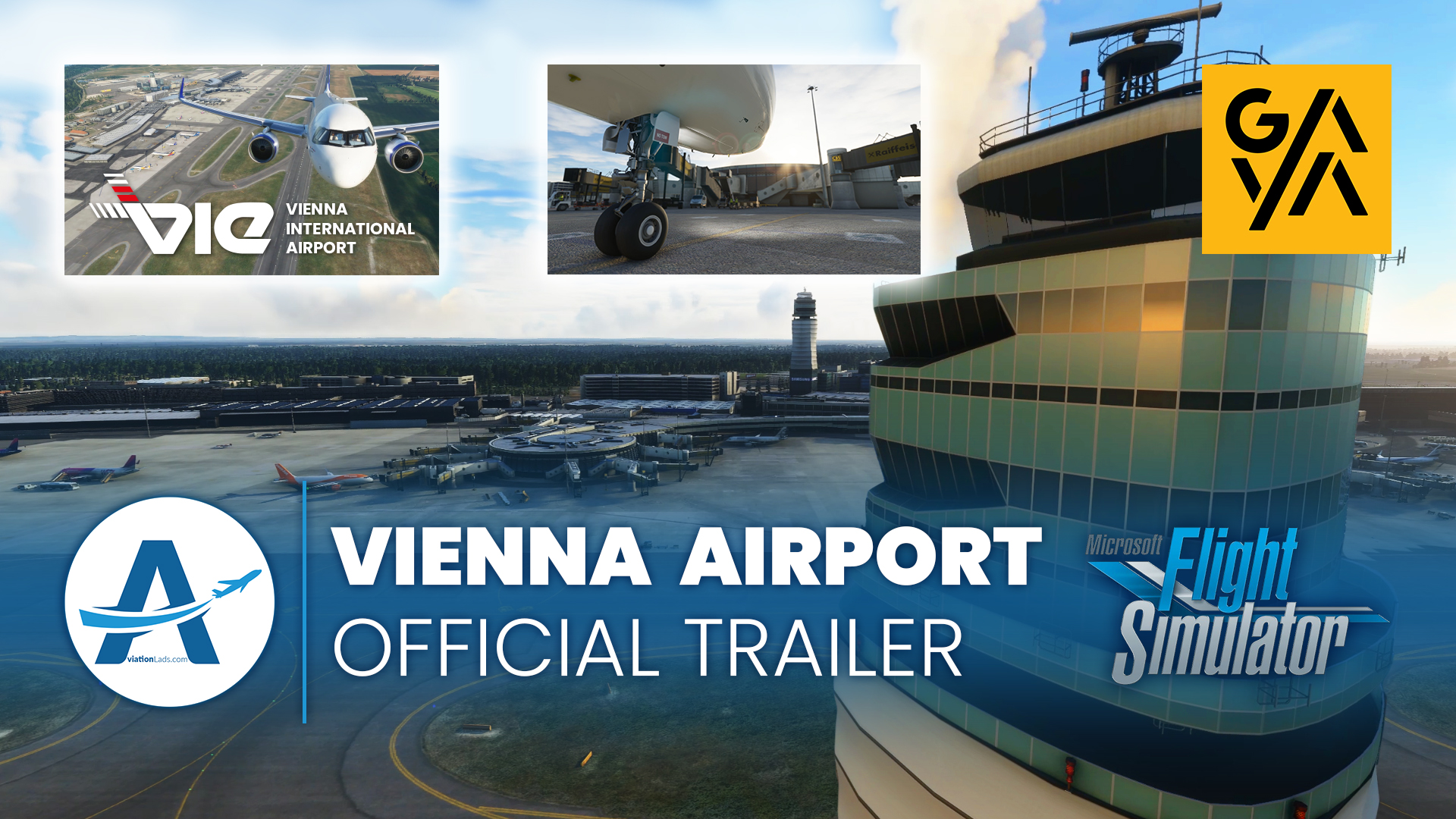 [TRAILER] Gaya – Vienna
Servus, dee Technik is a Hund! Time to discover the beautiful capitol of Austria; Vienna Schwechat Airport in Microsoft Flight Simulator #FS2020 developed by Gaya Simulations. We proudly present you the Official Trailer!
Vienna Schwechat Airport | LOWW, VIE
We are thrilled to introduce you to Austria's capital: Vienna! After a long and exciting development period, we're delighted to showcase this major European airport. Working closely with active airport staff, airline pilots and local experts, we've created an incredibly detailed rendition of this beautiful airport. You will have an amazing time exploring everything on offer in Vienna.
A big hit in Prepar3D and X-Plane, the best representation of Vienna Airport on the market has been rebuilt from the ground up using the new Microsoft Flight Simulator SDK, making use of features like the sim's native jetway functionality (with custom assets, of course) and support for our incredible animations, which make the scenery feel more like a real place.
As the seasons change, so does the airport environment. From the hard winter of Central Europe to the colourful spring, Vienna is a destination for year-long travel, offering rich views on all the arrivals and departures!
Vienna has been tested and optimised for the best possible performance, keeping in mind the medium and lower end specced PCs. You will have a smooth approach into such a big and busy international hub. Gaya Simulations has collaborated with an entire team of experts to provide flight simmers the best balance between detail and performance, in a very immersive and realistic product.
Whether you are gearing up for a long-haul trip, or you are preparing for a multiple sector day across Europe in your favourite airplane, the all-new Vienna-Schwechat Airport is for sure a must have in your simulator library!
MAIN FEATURES
Accurate and up-to-date recreation of Vienna-Schwechat Airport
Fully optimised for smooth performance
Operable and native Microsoft Flight Simulator jetways
High quality static aircraft
Interior modelling of some terminals viewable from the airside
Advanced hand-made animations to bring the airport to life
Stunning night environment lighting and effects
Sloped runways
Authentic Vienna Airport ground service vehicles
Rebuilt from the ground up with the Microsoft Flight Simulator SDK
And much more….
COMPATIBLE SIMULATORS
• Prepar3D V4.4+
• X-Plane 11
• Microsoft Flight Simulator 2020