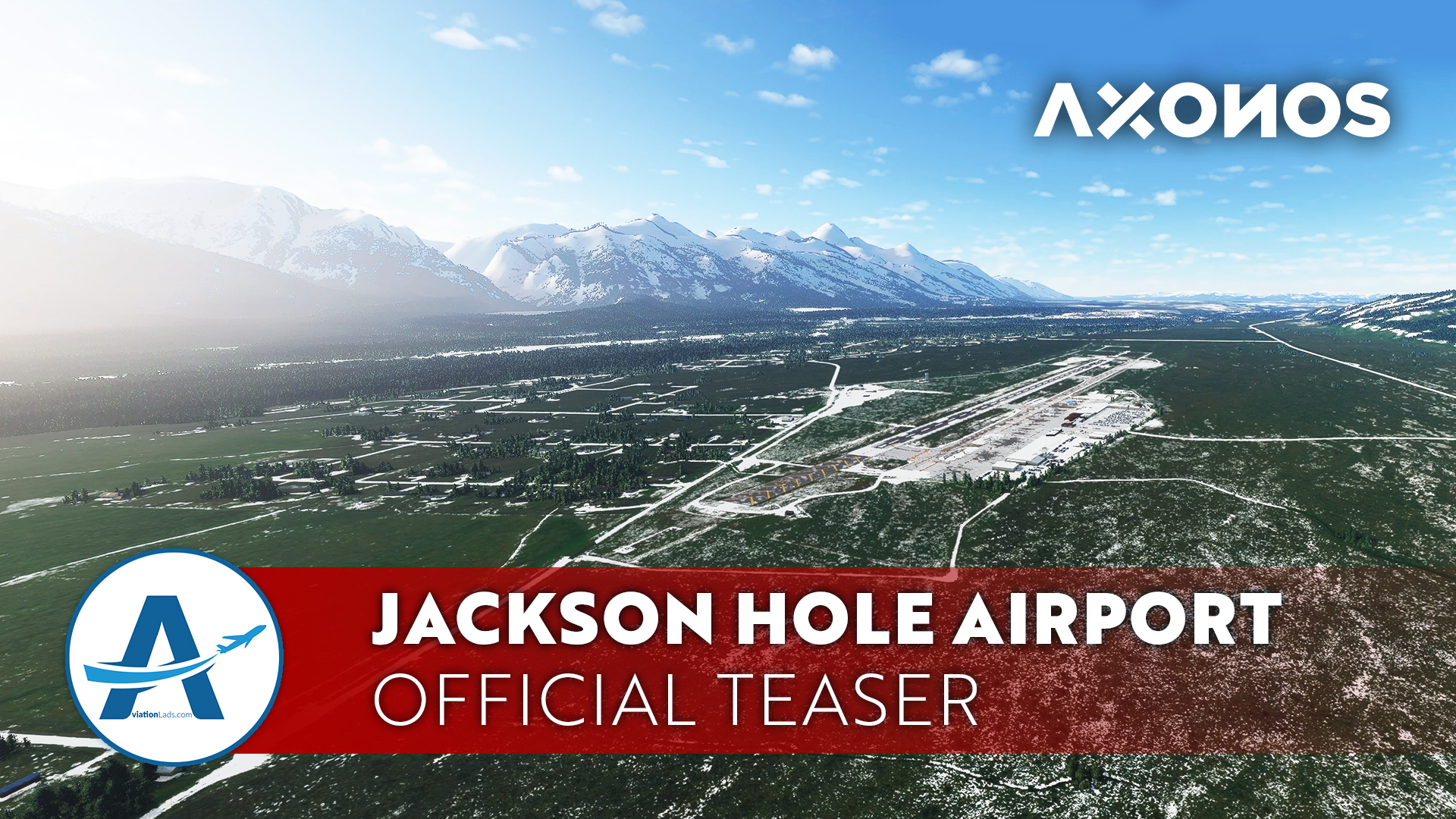 [TEASER] Axonos – Jackson Hole Airport
Axonos releases Jackson Hole Airport | KJAC ! Get ready to explore this in Microsoft Flight Simulator 2020!
KJAC | Jackson Hole Airport for Microsoft Flight Simulator
Jackson Hole Airport is located seven miles (11 km) north of Jackson, Teton County, Wyoming. The airport dates back to the 1930s, when it was originally built. In 1943 the airport was declared a national monument and it merged with Grand Teton National Park in 1950. Airlines such as Frontier began their service there in 1959 with aircraft such as the Douglas DC-3 and the Convair 340. The airport now has eleven stand gates. Jackson Hole Airport does not have jet bridges so passengers board the aircraft via ramps. There is a variety of aircraft that fly there, including the Boeing 757-200, Bombardier CRJ-700, Airbus A320 and A319 and the Boeing 737-700. You can fly to destinations like San Diego, Las Vegas, Salt Lake City, Chicago and Atlanta through Jackson hole. Nowadays, airlines such as Alaska Airlines, Allegiant Air, United Airlines and American Airlines fly to this scenic location. Jackson Hole Airport is the only commercial airport in the United States located entirely inside a National Park.
Axonos' rendition of Jackson Hole Airport has been developed to the highest quality, featuring color-corrected ortho imagery for the airport and the surrounding area, custom HDR night lighting and full SAM Seasons compatibility. We have took the effort to recreate not only the airport but also included hand-place trees & houses for the surrounding area for the best experience for all your flights, starting or ending at Axonos' Jackson Hole Airport!
MAIN FEATURES
500 km squared of hand corrected high resolution orthophoto with hand-placed objects

Detailed apron and buildings with PBR textures

Custom ground vehicles specially made for Jackson Hole

High resolution and detailed ground textures

Full SAM marshallers and Seasons implemented

Compatible with World Traffic 3 & Justflight Traffic Global

Hand placed trees & houses for the surrounding area
MINIMUM SYSTEM REQUIREMENTS
Supported Operating System: Windows
Prerequisite Products: none