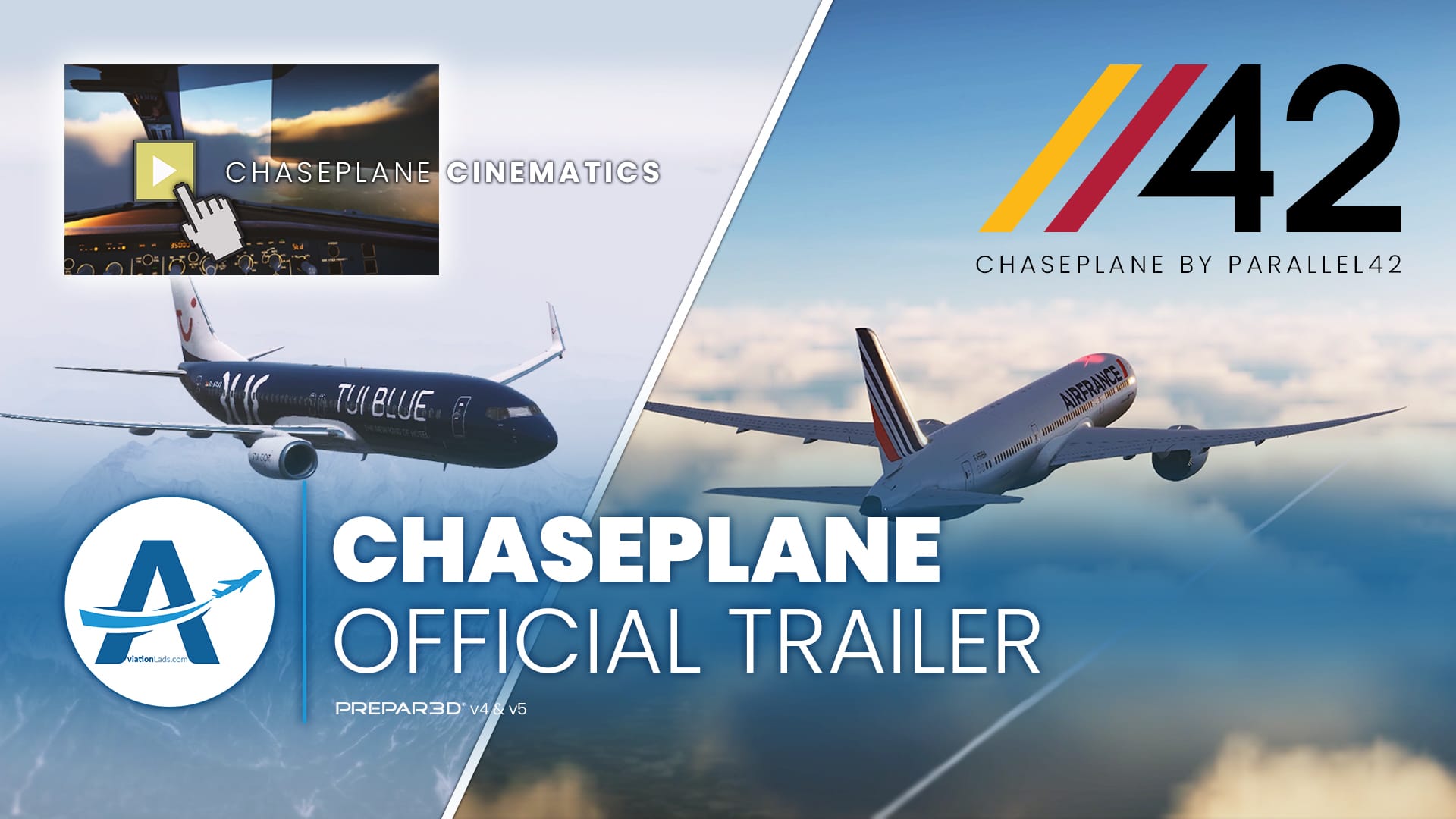 [TRAILER] Parallel 42 – ChasePlane Cinematics
You're about to watch math create art.
Every shot starts with a single click,
then "Cinematics" create art.
There are no manual camera moves.
ChasePlane Cinematics | Parallel 42 
Experience virtual flight like never before with our advanced camera system for Microsoft Flight Simulator X and Lockheed Martin Prepar3D. You'll never look at your plane the same again. ChasePlane include revolutionary features like an In-Sim View Selector, full camera control, including roll axis and zoom, Cinematic Mode, realistic turbulence and so much more.
One late night I had a thought, what if we made a video using only ChasePlane logic and no human input on the shots. I reached out to our friends at AviationLads.com and shared the concept, this is the art ChasePlane Cinematics created. Buy ChasePlane exclusively at https://Orbx.to/cp
MAIN FEATURES
Fine Controls
TrackIR Support
Static Cameras
In-Sim View Selector
Motion Effects
A Leveld Horizon
Cinematic Mode
And much more….
MINIMUM SYSTEM REQUIREMENTS