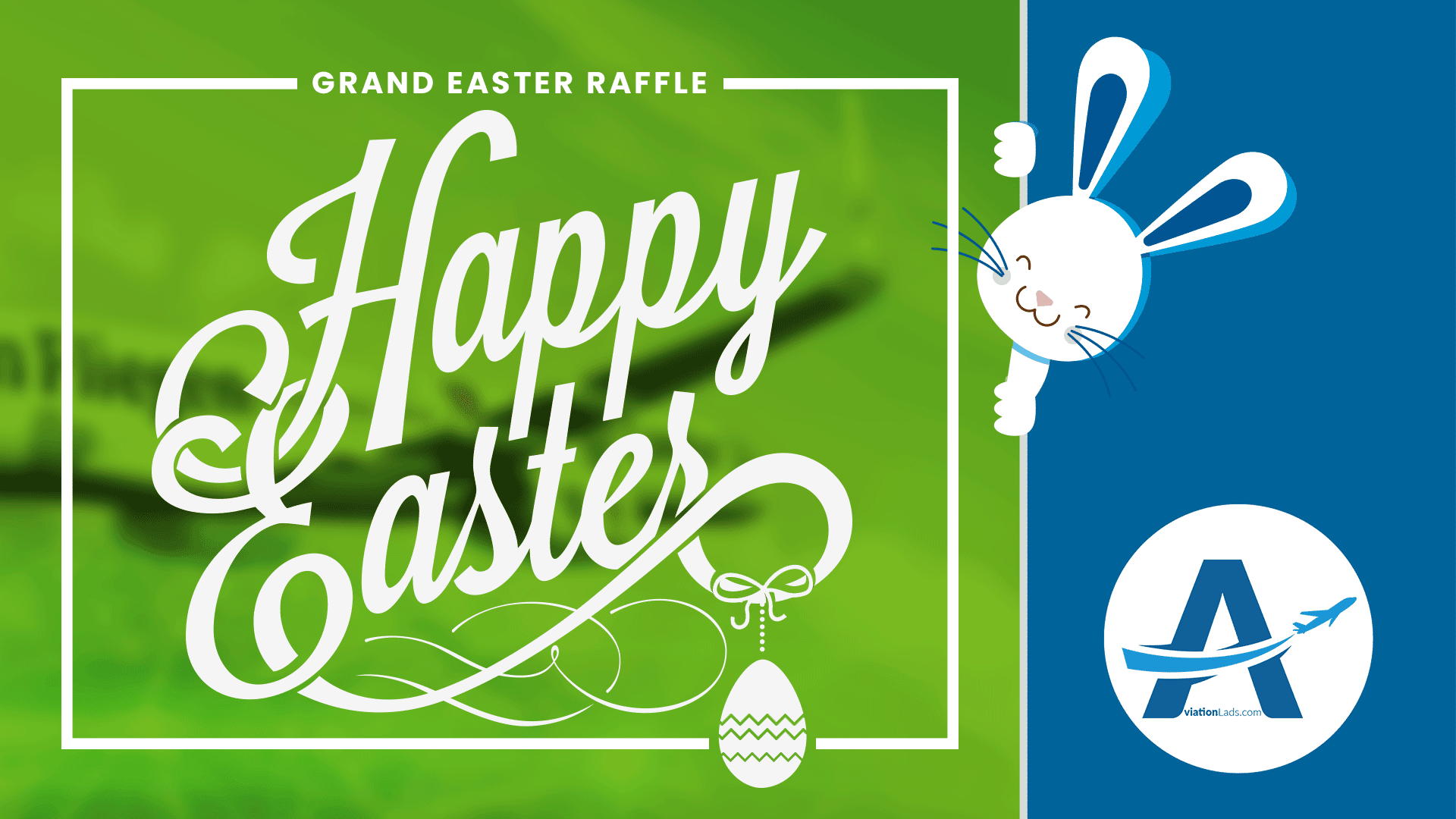 [CONTEST] GRAND EASTER RAFFLE 2020
Happy Easter to everyone! The last months were really great for AviationLads and the community as a whole. Easter is right around the corner and we want to celebrate the many cooperations & partnerships we have completed. Also it's time to say thank you to everyone who watched our videos, downloaded our content, interacted and shared love with us. To celebrate this we asked some of the best developers to offer us awesome prizes for this contest. Thank you to everyone for joining this incredible event.
HOW TO GET INVOLVED
Getting involved is super easy.
We've made it as easy as possible for you to enter. Each raffle has multiple ways for you to earn tickets. The most tickets you have under your name in each raffle, the more likely you are to win. You can participate to each raffle on our contest page (check the link below!). Select the raffle you wish to enter and start by entering some details so that we can contact you in the event you should win. We will announce all the amazing prizes within the next days on our Facebook page. Make sure to follow us and don't miss new prizes! We wish you all good luck on the contest & share love to everybody!
CHECK THE DATES
The raffles will open on April 10 and will close on April 12, 2020 at 11:59PM GMT+2. We'll inform you via Facebook, too.
ENTER EACH RAFFLE
Each raffle is treated uniquely. Simple follow the instructions. The more 'tickets' you have, the greater your chances to win.
ACCEPT IF YOU WIN
We will notify the winners via email and you MUST respond within 24-hours. Otherwise your prize claim expires.
THANK YOU TO ALL THE DEVELOPERS WHO SPONSORED A PRIZE
These awesome developers sponsored a prize for our Grand Easter Raffle 2020. Big shout-out to them, thank you! Check out their other products, they have much more to offer!