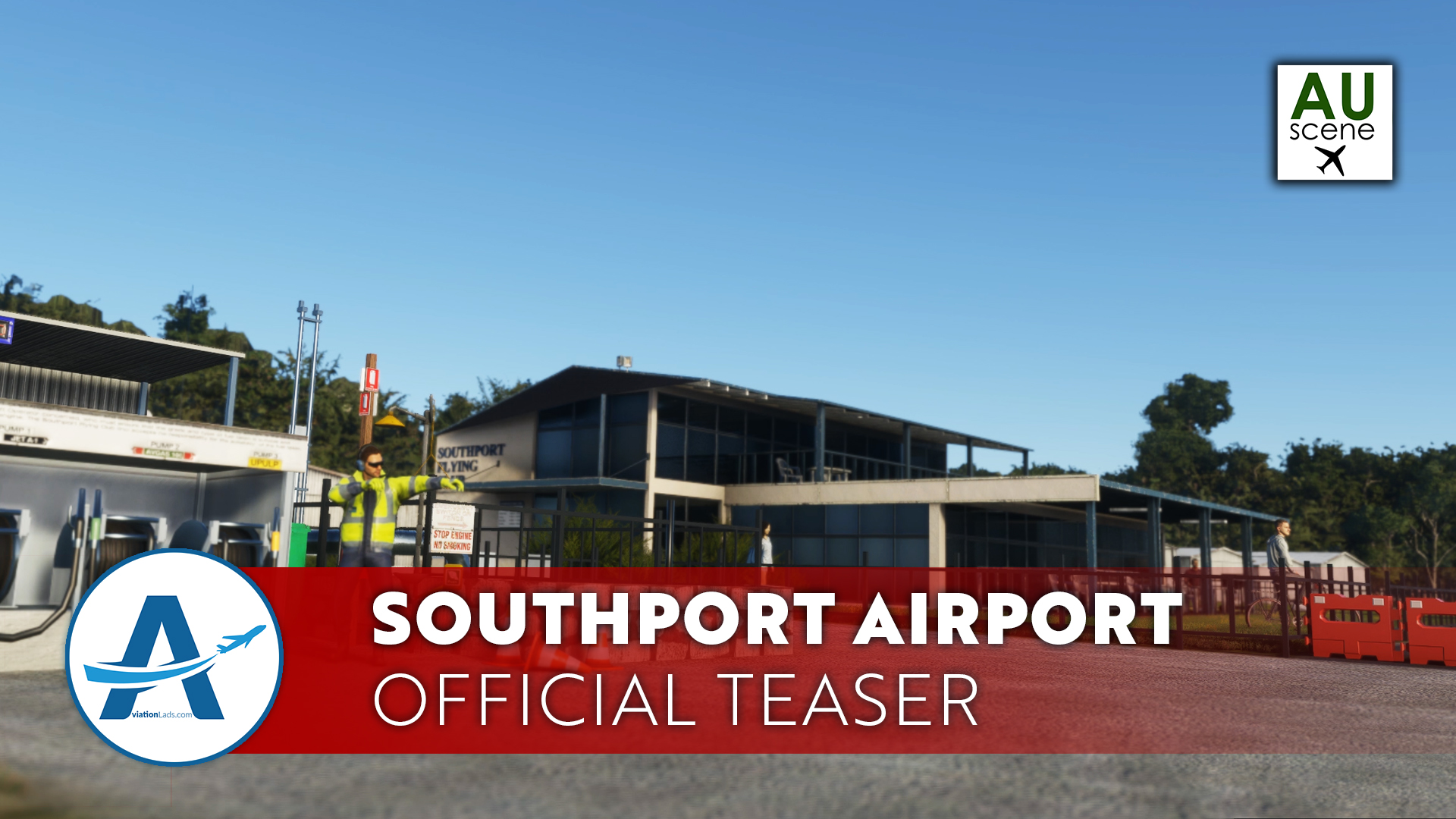 [TEASER] AUscene – Southport Airport
Discover #Australia ! Get ready for AUscene Southport Airport for Microsoft Flight Simulator!
Introducing Southport Airport v2 – Australia (YSPT) for MSFS
Southport Airport (IATA: SHQ, ICAO: YSPT)
Located near the Gold Coast
Private Airfield
The airport is at an elevation of 5 ft (2 m) above sea level. It has one runway measuring 778 metres. Both ends of the runway have displaced thresholds due to trees. Runway 01 has a displaced threshold of 190 metres and Runway 19 has a displaced threshold of 140M. The local CTAF for the airport is 119.0MHz.
The displaced threshold lengths are: RWY 01 is 655 m (2,149 ft) in length. RWY 19 is 633 m (2,077 ft) in length.
 Points of Interest
Home to a local kangaroo community
2 open hangars
Elevated taxiways for the hangars built up the hill
The airport is only for single engine aircraft and day operations.
Also check out Ayers Rock Airport (YAYE) – your perfect base to start exploring the Australia Outback. 
MINIMUM SYSTEM REQUIREMENTS
Prerequisite Products: none