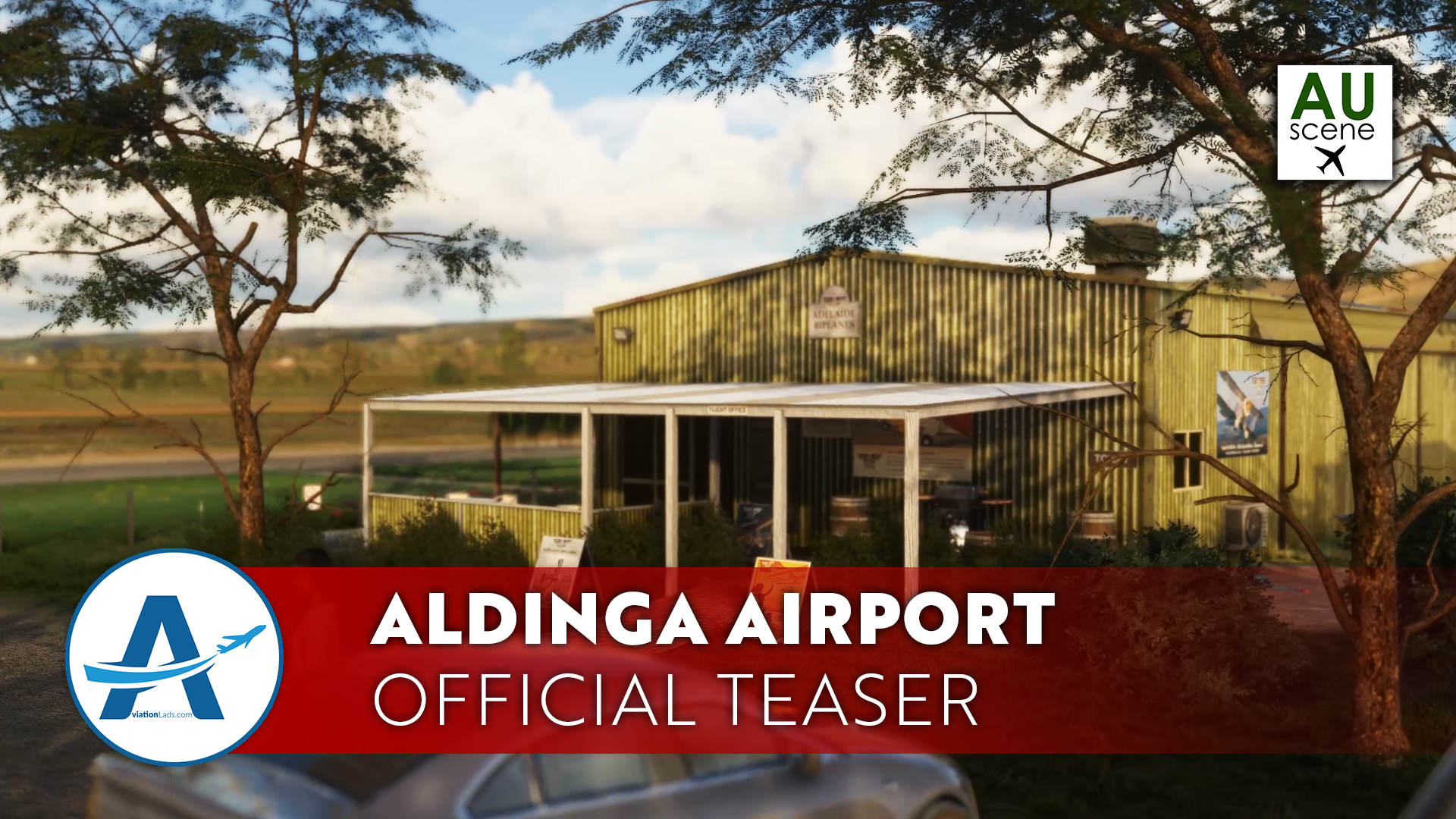 [TEASER] AUscene – Aldinga Airport
Discover #Australia ! Get ready for AUscene Aldinga Airport for Microsoft Flight Simulator! The best, it's free of charge!
Introducing Aldinga Airport – Australia (YADG) for MSFS
Aldinga Airfield was established in 1976 by a small group of keen aviators, who were in the main Private Pilots. 
Today Aldinga Airfield, located in the heart of the McLaren Vale Wine region, boasts a first class private airport facility with some 50 privately and company owned hangars with sealed taxiways and green lawns.
The Aldinga Airfield is a gateway to other areas of South Australia including Kangaroo Island and the Eyre Peninsula. Aldinga Airfield is located outside controlled airspace making it easy for VFR pilots to fly in and visit our special region.
Also check out Ayers Rock Airport (YAYE) – your perfect base to start exploring the Australia Outback. 
MAIN FEATURES
Nearby Adelaide, Capital of South Australia and home to Adelaide Biplanes which is famous for those types of joy flights.

Adelaide Biplanes is the main building at the airport with a little cafe

Static Tiger Moth / R44 Helicopter – accurate livery. 

3 hangars with interior 

Dynamic rain the hangar skylights

Custom fences 

Animated Flag / Roof Vents

The fuel pump is very detailed

Hay Bales (typical for the area)
MINIMUM SYSTEM REQUIREMENTS
Prerequisite Products: none