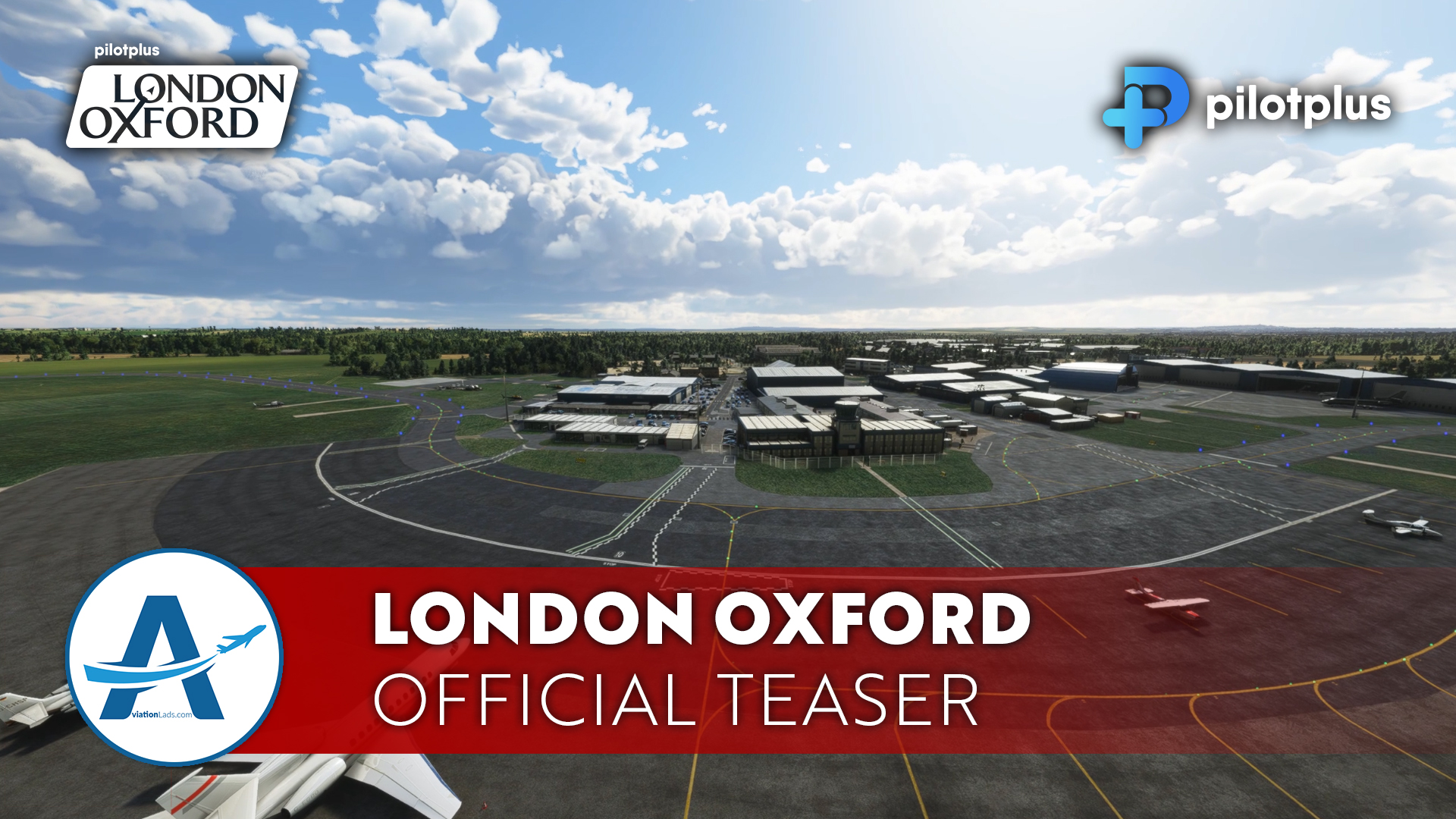 [TEASER] PilotPlus – London Oxford
Discover #England! Get ready for PilotPlus London Oxford Airport, available for Microsoft Flight Simulator!
London Oxford is a bustling business aviation airport located 40 miles north-west of Greater London. The airport is globally recognised and a popular choice for VIP business travel. Housing Oxford Aviation Academy, Leading Edge Aviation and many more training providers, London Oxford sustains lots of general aviation traffic and holds special memories for many pilots.
The airport features meticulous detail and accuracy. The Pilot Plus team have worked closely with airport management to ensure realism and authenticity. The virtual environment captures the vibrant atmosphere at London Oxford, you will find something new to explore around every corner.
London Oxford is a fantastic airport to explore the British countryside and a great base for international flights. Every asset at the airport is ultra-realistic and accurate, London Oxford is truly next generation.
MAIN FEATURES
An ultra-realistic rendition of London Oxford
Full PBR implementation, from buildings to airside clutter and ground
Dynamic rain on the control tower and terminal glass
True to life static aircraft, tower, and terminal interior
Custom authentic ground lines, markings and asphalts
Updated 2021 layout – Working with airport management
MINIMUM SYSTEM REQUIREMENTS
You will need Orbx Central to download and install this product. Orbx Central runs on Windows 7+, macOS and Linux. An internet connection is also required.
Prerequisite Products: none