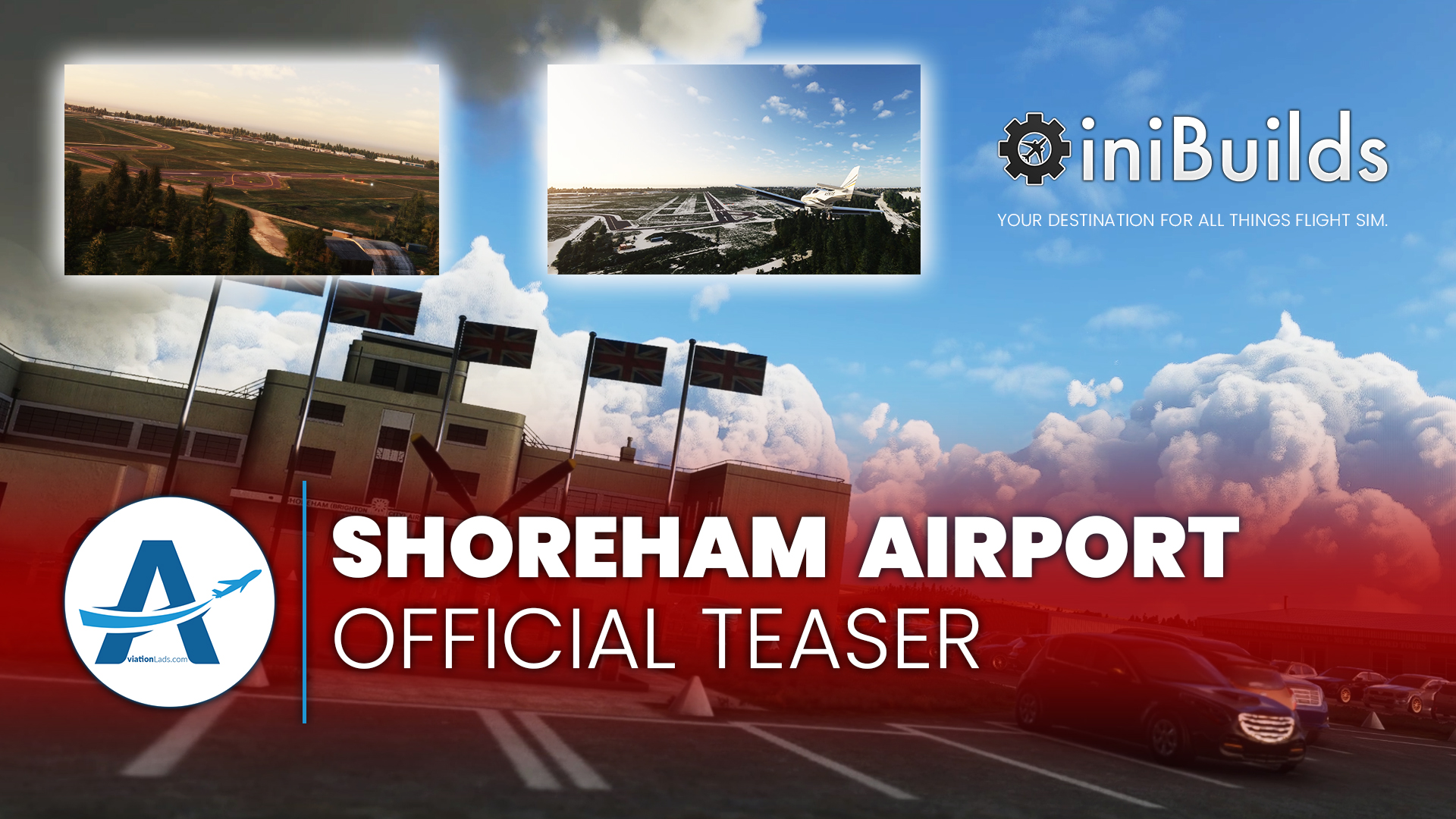 [TEASER] iniBuilds – Shoreham Airport
Discover #iniBuilds! Well-known for all their great projects we proudly present iniBuilds – Shoreham (Brighton City) Airport.
iniBuilds – Your destination for all things flightsim!
We provide a range of services to cater to your needs. From market leaders in bespoke livery designing services, to working with developers on our game-changing, revolutionary scenery enhancements of dynamic lighting we have something for everyone to enjoy!
Contact us today should you be interested to discuss anything you may require!
Shoreham Airport | EGKA
Brighton City Airport (IATA: ESH, ICAO: EGKA), also commonly known as Shoreham Airport, is located in the parish of Lancing in West Sussex, England. Founded in 1910, it is the oldest airport in the UK and the oldest purpose-built commercial airport in the world.
Runways
Direction
Length
Surface
m
ft
02/20
1,036
3,399
Asphalt
06/24
799
2,621
Grass
13/31
408
1,339
Grass
02/20
Unlicensed
700
2,297
Grass
The iniScene team are proud to bring you their first airport rendition for Microsoft Flight Simulator: Shoreham Airport. Also known as Brighton City Airport, this hidden gem connects private and leisure flights to the sunny South Coast of England.
Shoreham Airport brings the team's most-creative design and detail elements to the world of Microsoft Flight Simulator for the very first time. Why not enjoy a scenic English Channel hop out to Shoreham Airport for yourself to see what it's all about!
MAIN FEATURES
The first airport scenery for MSFS developed by iniBuilds
A faithful recreation of Shoreham Airport within the latest next-gen simulator.
 Custom set of buildings, ground objects and miscellaneous detailing throughout the airport.
 Visually stunning 2K and 4K PBR texturing for optimal performance and visual details.
 High fidelity ground layout designed from within Microsoft Flight Simulator using the latest SDK to its full advantage.
MINIMUM SYSTEM REQUIREMENTS
Microsoft Flight Simulator 2020
Prerequisite Products: none